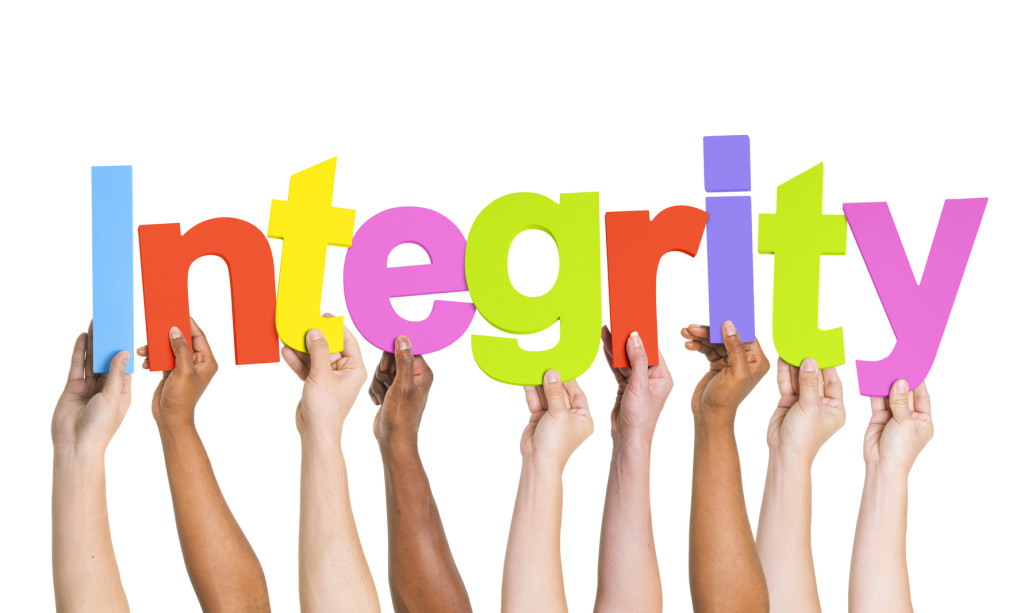 Guest Article by Phil Lopez
"Every object held to light casts its shadow." ~Phillip A. Lopez
Destination and direction are critical in the obtainment of our Highest Potential. So, today lets focus on One of the greatness principles which automatically produces the results we seek. That's right, in this message let's talk about a principle that never fails. Following this particular principle adds quality and richness to life, and it also produces a peace of mind that never waivers. The principle is Integrity.
I'm guessing that integrity gets a lot of lip service, but it is seldom isolated as a true way of life. This is quite a shame because, oh how people love and value a person of integrity. Integrity in everything that we do and in all of our relationships with others. Integrity in what we say, Integrity in our work.
Now, the word integrity often conjures up an image of a person who is of stern and sober visage; who walks the straight and narrow.  Stern and stoic is fine if you are a statue in a park, but real life is much more dynamic than that. What I am thinking about is integrity with a sense of humor. Integrity with understanding;  Integrity with kindness and gentleness but integrity all the same.
Life in Integrity rarely settles for expediency; never saying, well if everyone else is doing it, I guess it wouldn't hurt if I do it too. But it does hurt! The guidance of Integrity recalls us to task and will not allow for the short sighted falsehood of this style of thinking. If we know who we are about, and we know what we are doing is wrong, then, it does hurt.
Honesty, and the Truth…
The seed for achievement is integrity. Integrity means honesty, and the truth. Perhaps it was best put to line by Shakespeare, who in Hamlet has Polonius proclaim,
"This above all: to thine own self be true,
And it must follow, as the night the day,
Thou canst not then be false to any man."
If we are true to ourselves we cannot be false to anyone else. If our word to live by his integrity, then we have what we need in a pinch; our sleep is then never troubled and we are respected wherever we go.
Integrity means to try the best we can to know ourselves, and then to deliver our highest potential through this discovered self. To examine ourselves as Socrates would advise. Making a true assessment, an inventory, of our abilities, skills, what we want, our deepest desires and goals. What could possibly be better in life than, to deliver You, by being authentically, You!
Cornerstones; Courage with Integrity…
So let's finish off with a quick look at how it is that we can blend Courage with the principle of Integrity.
There are Three cornerstones to adopting a Courageous lifestyle,
Ambition of Desire
Concentration of Action
Integrity of Being
Integrity is adhering to the moral principles of life. Integrity is finding Honor in the things that we chose to Do, or Be, or Give. Integrity is the Honesty of receipt and delivery. Without Integrity ambition diminishes to self-service, nullifying the concentration of action to the limited selfishness of 'take', without consideration of fair value for that which we give.
Integrity withstands;
the heat of challenge,
to despise the receipt of something for nothing,
the bitter cold of opposition,
to avoid the deformation of character for the preservation of self-ego.
Integrity is the self-acceptance of responsibility for the things that we chose to do, as well as, the things that we chose not to do; regardless of visibility, or recognition, or gain of personal benefit. Integrity permeates consciousness to create the wholeness of being. Bonding together destination and direction in the courage of advancing our human spirit. Integrity says in the delivery of my Highest Potential, I Will pay fair value for the experiences gained.
Ambition; At the Service of Others…
The essence of life is growth; Doing, Becoming, Thriving, Achieving. Recognizing that your greatest Source of integrity lies in the finish of the life exchange… to Be, or Do, or Give More, I Must Become More. Here we find success at the service of others, not at the expense of others.
Ambition is expressed as an eager desire to achieve. The shadow of our being is outlined in the life-time of concentration of delivered action; to satisfy the spirit of achievement in the delivery of the best service I can… the model of integrity is held in the service of others, in the delivery of your highest potential for the improvement of the greater human condition.
So are you ready to move Integrity up the ladder of your deliverable principles?  What will be your first stepping stone in creating your Courageous lifestyle?
I encourage you to gather your greatness of talent, to combine those talents with a commitment to discover and deliver your desire of purpose. To stand tall, to cast your shadow of Integrity in all the things that you do, each and every day, all the days of your life.
Above all, I wish you continued success in all that you chose to become.
If I can help you in any way, never hesitate to reach out: email is a great way to start… phil@OneGR8Life.com
Dedicated to Improving the Human Condition – Specifically, Yours!
 About the Author & Resolution of the Month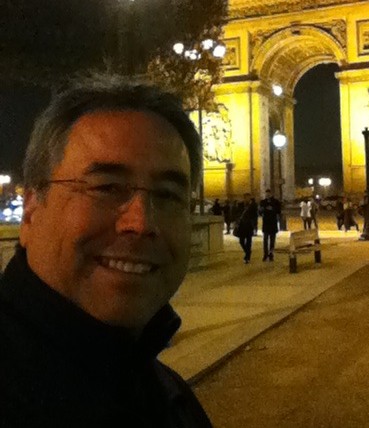 If you were willing to invest a couple of cups of coffee and spend some time with Phil; you will not be disappointed! His passion statement is "Never Give-Up" -trying to Dream, Create and Live your One Great Life.
Once you are in Phil's presence, His infectious 'Never Give-Up' attitude awakens your emotional spirit, and ignites your ambition to Be, Do, or Give. After a couple of sessions you begin to recognize that you have tapped-into a special source of infinite inspiration and motivation. At the very least you walk-away armed with the tools to overcome self-imposed limitations and restraints. With simplicity and detail, Phil increases your recognition that in this OneGR8Life You can Be, Do or Give, Anything that you Desire.
Phil is the second child, in a family of 3 brothers and a sister. He has been blessed in his OneGR8Life to receive the love and 30+ year companionship of his wife, Janice. Phil and Jan are former residence of Bozeman, MT and currently reside in the Los Angeles, CA area.
Phil personally maintains the OneGR8Life blog space. Spending time here you will quickly realize that he IS dedicated to 'Improving the Human Condition, Quite Specifically – Yours!'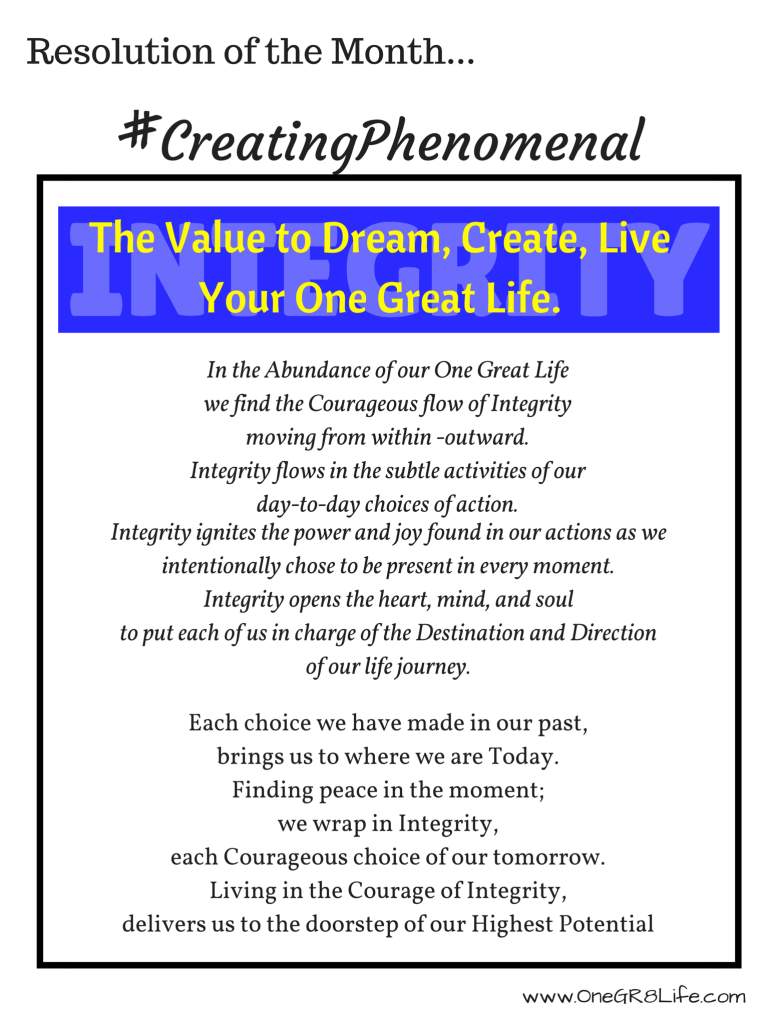 Find the connection that works for you… You can follow Phil on:
Twitter, @OneGrtLife
FaceBook, OneGR8Life page
G+ Page, OneGR8Life
Phillip A. Lopez Author
CONGRATULATIONS, You've Graduated!
via Amazon/Kindle  :: Learn more – stop by The OneGR8Life ePub Caffè ::
#CreatingPhenomenal – Learn How To Dream, Create, Live Your One Great Life.