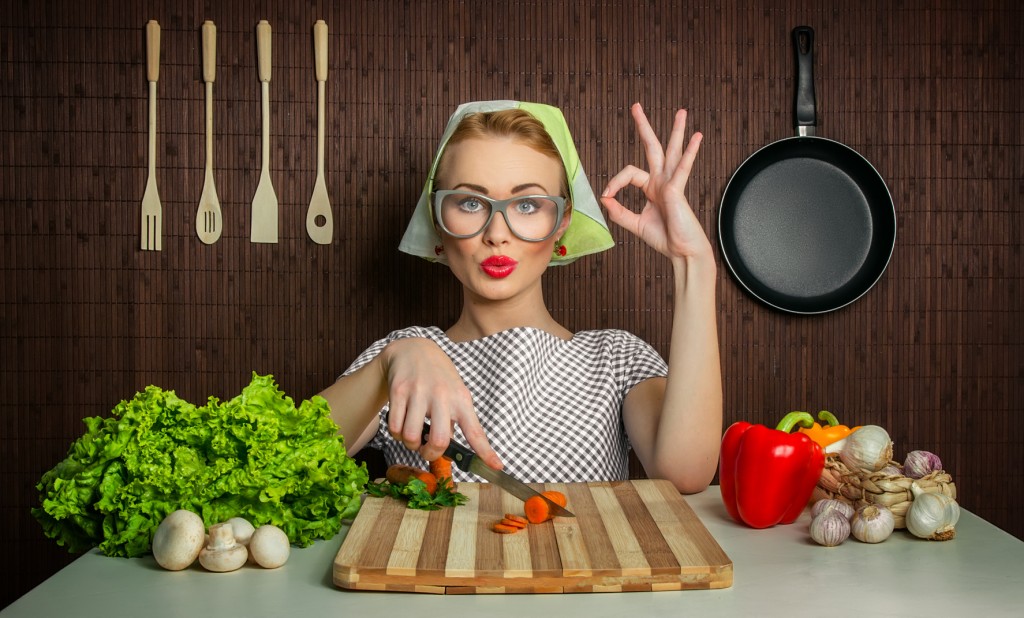 "The ingredients you put into your business will define what business means to you and determine the outcome of your success." – Debra Oakland
Looking for a recipe for business success? As we all know in any great recipe the ingredients are everything. To create your masterpiece, using the right amount of each ingredient is essential to the success of the finished product. It makes you feel good, makes others feel good and feeds the soul.
Business and cooking are not all that different. We look for a recipe that works. It may be one we have used with success before, or one we arrive at through courageous trial and error.  It takes a certain level of resourcefulness and courage to venture into new territory when business ideas you are not familiar with are presented to you.
[Tweet " "It's not about resources, it's about resourcefulness that ultimately makes the difference." – Anthony Robbins ""]
Adding what is required, with your complete intention and attention on the details, matters.  We have six ingredients – the question is, how much do you need of each? You don't want it to be a guessing game or a Hail Mary Pass. These tips will help you bring your unique flavor to the table.
INGREDIENTS FOR BUSINESS SUCCESS:

Resourcefulness –  Some folks use their imagination and intuitive abilities as a recipe, others need to cook up a business plan. Different strokes for different folks. Make sure you are utilizing everything you need (ingredients) to build a successful business.  In the words of Simon Sinek – "Start With Why" Ted Talk, "People don't buy what you do, they buy why you do it. The goal is to do business with people who believe what you believe, not to sell to people who need what you have. When you hire people to sell what you have, they work for the paycheck. When you hire people who believe what you believe, they work for you with blood, sweat and tears." This is a brilliant ingredient for anyone in business, or thinking of going into business. Another bit of added spice from Simon Sinek – "If you don't know people, you don't know business." Customer service baby….all the way!
Courage – It takes courage and resourcefulness to build a successful business. Courage is getting up if you fail, (trial and error) find a new ingredient that tastes better to your discerning palette! Keep in mind this is an opportunity for growth and expansion. It is not a sign of weakness to ask for help when you need it. You will find that people love to share their secret ingredients with you.
Creativity/Imagination – What are you bringing to the table? This is where you get to think about every possible ingredient your mind can conceive. This is exciting because when your creative juices are flowing you feel alive and vital. Our imagination is the bridge from possibility to reality. Imagination is where there are no rules or limits, and that is how great chef's are made. It is the secret ingredient in many recipes. The finished product has a special 'something' that makes people wonder what you added to the recipe!
Perseverance – Concentrate on the good decisions you have made, not on the negative. Don't give up, you have a vision, a passion – you CAN do this. The alternative – don't even think about it! When you open the oven too soon, your souffle my deflate. Be hungry, get those taste buds ready for success. When children cook they learn fast, they're willing to adjust the recipe, and work hard to get the results they are striving for. Check your listening and communication skills – they are vital ingredients to the flow of remaining open and receptive.
Focus – Keep your attention on the short and long-term goals. When adding all the other ingredients, if you take your eye off the important details, you can't expect to turn out a masterpiece. Think of your business as your kitchen – all the ingredients you need at your fingertips. You have to be able to maintain a view from the top of the mountain, yet be at ground level with attention to detail. That's the tricky part, it's difficult to be the big picture person, and the detail person in one. If you aren't both, determine your greatest strength, and hire a sous chef that complements your strengths.
Enthusiasm – We forget where our enthusiasm and entrepreneurial skills stem from – we used them as children! Fearless and courageous we used our imagination, and hopefully played well with others. The same skills are needed in any successful business. Children are full of this quality, it fuels their day. Do things that keep you excited and inspired when it comes to your business. Take time to reward yourself with something that makes you feel good, and remember to play – like a kid on a sugar high!  Think of a chef unleashed in a brand new state of the art kitchen. Now that's excitement for you! Reward others as you would yourself. Express gratitude for your success and those who helped you achieve it.
Cheers! "YOU are the true secret ingredient in your recipe for business and that makes you – YOUnique. Vive la difference in cooking and business, stay true to your goals, enjoy the results and feast at the table of your success!" – Debra Oakland
PS –  A dash of flavor added by my Sous Chef – Cody Oakland 🙂