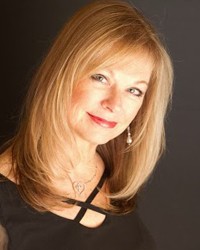 Here is my 2013 Interview "Emerging into the Light from Deep Loss" with Louise Crooks on Blog Talk Radio
Debra Oakland and soon-to-be author, became a courage advocate lending support to those experiencing loss in their life. Whether that loss is physical, spiritual or emotional in nature, people need an advocate who understands the pain they are going through. Losing someone or something you love is a raw experience, taking you through depths of emotions you may not be familiar with.
In this interview, Debra shares her journey of deep loss, and how she came through it, being able to access joy, love and the ability to survive and live life fully again.
She'll share the core principles that embody this journey, and how you can emerge from that despondent, dark place, back into a loving, engaged and joyful life again. You get to be the catalyst of your own journey, as you start to incorporate Debra's teachings.
Don't miss this show – it's a life changer.