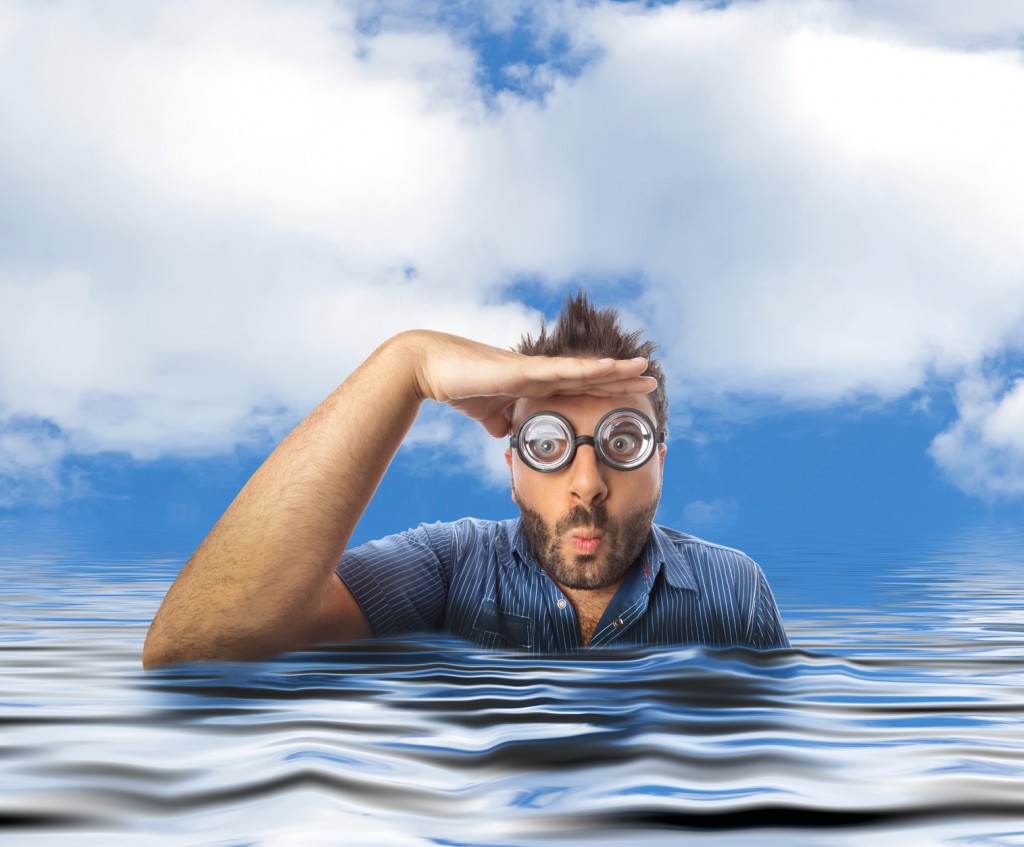 "Where is your focus Debra?" This is a question I ask myself almost daily as I wade through the day with my focus goggles on trying to be superwoman. Raise your hand if you can relate? I am a one woman show trying to be everywhere now, while staying in the all important – NOW.  Neither you or I can do everything, it's not possible.
One of the things I focus on is staying true to myself and my message. If I remain on the shore for too long, the inner need for creativity and expansion gets buried in the sand. Sticking your feet in the waters of life will take you on many exciting adventures. Looking below the surface is where you will find buried treasure. Some treasures may appeal to you as you squeal with delight at what you have uncovered. Other discoveries along the way will not be so pleasant.
My point is, where and what you place your focus on will rise to the surface to meet you. It matters not whether you focus on what you desire or what you do not desire – it will show up regardless. Yes, what you don't want can show up just as easily because the sub-conscious always says "Yes" to you. This is one of the most important reasons for keeping your focus positive.
Simple Tips on Focus:
Take time to be still. Where is it you want your focus to be? In this age of distraction determine where it is most important to place your attention – prioritize.
Identify any fears that get in the way of your focus. Shine a light on the illusion of fear.
Create new habits that support your vision. How much of what you do is essential? Collaborate with and support others – this form on communication and co-creating is priceless! Giving and receiving positive feedback feels good and supports your vision.
Don't drown yourself with more than you can handle – again prioritize! When you feel overwhelmed look away from the big ocean and think of working your way out from the smaller coves that will lead you into the waters safely and joyfully.
Look through a lens of joy and incorporate that expression into all you do.
Liberate yourself with simplicity, all the streams of information and technology can be overwhelming. Find ways to focus without frustration. There are many ways to communicate online and in social media that will make your life easier. Make social media suit you, not the other way around.
Focus is essential to creative people so after the intensity a job well done, remember to go with the flow, and know when to let go.
Self care and well-being are essential to being effective and focused. Give yourself a break when you need it.
Focus on Fun! Enjoy your family, friends and downtime. Read, shut off your phone and connect with nature, take a vacation. Do what makes you happy.
Gratitude Gratitude Gratitude & remember to reward yourself for all accomplishment large or small.
I am really writing this to myself as a daily reminder because as a writer, I spend too much time behind the computer. I am eagerly awaiting the return of telepathy as I dream of standing in a magical forest underneath a waterfall in a wonderland of beauty, love and peace. Who's with me?
Debra Oakland