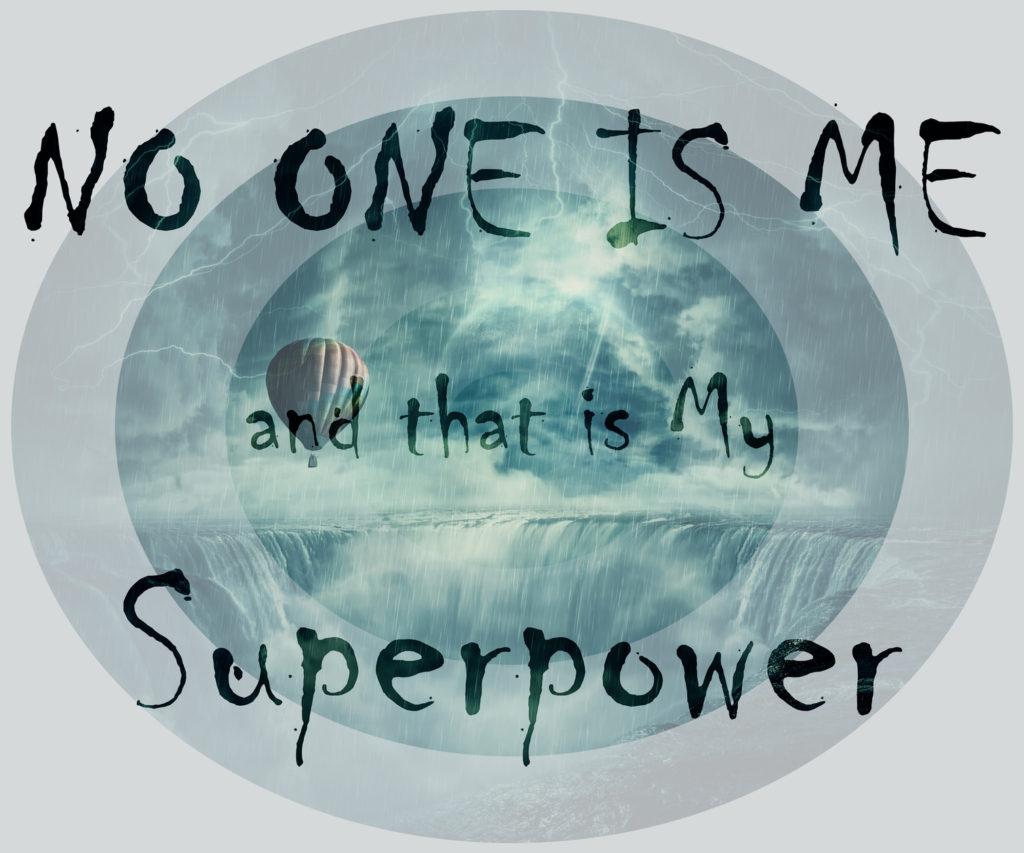 "I AM blessed in peace and harmony. I AM a fascinating symphony." — Debra Oakland 
Peace is not weak or powerless, and neither are you. No one is you and that is your superpower! Choosing peace taps you directly into your inner power station. Peace is your action hero, a concentrated activity bringing harmony into every space it occupies. We all have a favorite action hero (male or female) who faces threats in unique ways, taking courageous action. They confront fear face to face and never stop until peace prevails! Our action heroes find solutions and translate them into action. It takes the power of our attention to hold peace in a world less than peaceful. Peace is active, and if we wish to have it, we must participate with it. Find the action hero living in you.
Everyone has experienced situations with family members, friends, or people we work with who have presented us with a challenge. It takes inner control to remain peaceful, to respond, rather than react. Reacting and responding are birds of a different feather. Reacting gives us no time; responding gives us time to peacefully choose a non-reactive direction. Peace is the best option, yet the need to be heard or defend ourselves is second nature.
If you feel like reacting, ask yourself, "What is triggering this reaction inside me?" Have you heard the saying, "What you resist persists"? The more we fight against someone or something, the slower we move forward toward a peaceful resolution. Be responsible for your reactions and actions. If you have created a difficulty, find a workable solution that targets peace and brings mutual harmony to the table. If time allows, I have personally found waiting three days before responding is golden! This allows everyone to cool their jets, giving all parties involved an opportunity to gain a new level of perspective, providing the best outcome.
In the presence of someone speaking discordantly, try mentally repeating, "I choose peace" as they are talking. Use an image, thought, or words to keep you calm, holding the feeling as you listen to the message they are conveying. When a conversation is heading in a negative direction, throw in a positive response or two and notice how the flow changes!
Being in control of our thoughts and feelings, rather than controlled by them, keeps stress and anxiety levels low and vibrational frequencies high. Imagine how people feel when others have an agenda to take their power away by controlling them. This causes resentment and lowers vibrational frequencies for all involved. Giving our power away simply does not feel good. Even though some will allow it, the higher road is to honor people with kindness, understanding, and peaceful respect.
It's easy to remain peaceful in a quiet, prayerful, meditative state or while living undisturbed from the inside out. When the outer world pulls on us, and it does, this gives us an opportunity to test our inner strength. Remember — peace is power.
"Peace. It does not mean to be in a place where there is no noise, trouble, or hard work. It means to be in the midst of those things and still be calm in your heart."  — Author Unknown