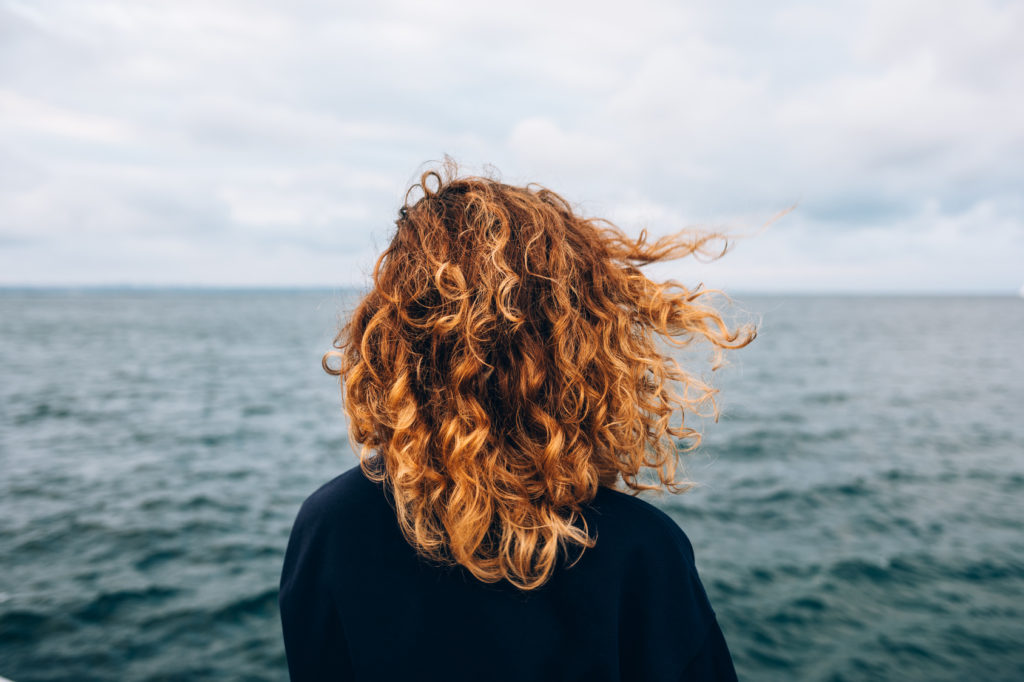 Gratitude is the wine of the soul. Go ahead. Get drunk. – Rumi
Part 2 of my courageous friend Jessie's recovery from a complicated lumbar fusion surgery is continued in her words – including several of her humorous Instagram posts. It's easy to see why everyone on "Team Jessie" are more than happy to assist in her relaunch to health and well-being. It's called Love & Humor…
My uncle, who had flown in from St. Louis, addressed the anesthesiologist with a hint of chagrin.  "Please promise me one thing," he said. "When she starts hitting on inanimate objects, take a video for me." If you have to go to the ER, I say, "Go for the gowns, stay for the socks!".
And with that, my bed began rolling toward the OR. It was Monday night and my surgeon and her team had been working since the early morning hours. They needed rest, but decided it couldn't wait any longer – I had lost the ability to walk, wiggle my toes, or pee. They would go through my front, and then through my back the following day, "the full Tiger Woods", for a complicated spinal fusion. My lupus and other autoimmune conditions presented extra challenges. They say God only gives you what you can handle – apparently God thinks I'm a badass.
ODE TO BODY PILLOW
Roses are red
Violets are blue
Body pillow
How I love you
Where boyfriends befuddle
You bring sateen cuddles
Visiting after surgery
And bestowing life-size hugs
The following weeks would be a blur of pain pills, needles, uncertainty, heartbreak, laughter, and – above all – love. Living across the street from the ocean provides the perfect view from my outdoor lounge chair – my home for 2 or 3 months. My dog and best friend Chloe (Gremlin) has never left my side except for her daily walks with her fave peeps. Friends have been MacGyvering the sh%t out of the umbrellas to keep me out of the sun as it rotates around my patio.
There would be unexpected bumps. My bladder didn't rebound after the surgeries, prompting the doctors to send me home with a Foley catheter. I found myself oscillating between panic attacks and humor when it came to my catheter bag. Deb's husband Cody said I should run a line from my catheter to the street so I didn't need to empty the bag…I laughed so hard I almost peed (I wish).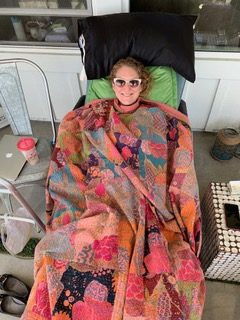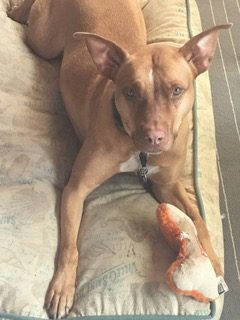 Post #surgery bloat: I may need to register at Target for my food baby. #lumbarfusion
Sometimes I laugh so hard I fart and it hurts and twists the #catheter and I get blood in the line but for a good joke it's totally worth it. Also, I'm not sure how this flying Viking boat ended up in my photo roll but it's pretty rad and I wish I'd had it with me in the hospital when I was on morphine. How was your day? #surgerybrain #morphine
It's like the universe heard my despair and decided to prove me wrong, sending the biggest tidal wave of love ever. It came bubbling and flowing from all kinds of unexpected places, in all sorts of surprising forms. I was soon flooded with a mountain of flowers, cards, and gifts — some from people I've never even met. (In fact, the bulletin board by my bed is now decorated with adorable, hand-made cards from an entire school of children).
In my first week home, my sister Anna set her alarm for 3 a.m. every night, to stuff me full of Norco, Zofran, and snacks. The details are fuzzy, but I have fond memories of her t-shirts floating in front of me: Anna is a warrior and tirelessly cared for me while romancing rose wine.
After 11 days, Anna flew home and my parents arrived from Texas. Dad took over juicing duties, making me concoctions of organic fruit, veg, and ginger, and emptying my catheter bag round-the-clock. ("Just make sure he doesn't get the straws confused," a friend cautioned). Each morning I enjoyed the scent of coffee & sea salt, as happy elves pressed juice & washed my Kombucha straws I use religiously. I was so happy my family was here to support me. Dad set up the TV outside on the patio so we could watch the Longhorns game and the Great British Baking Show.  Meanwhile Mom worked tirelessly in the kitchen, making meals and organizing my pans and dishes where I could reach them. They slept on my (highly uncomfortable) sleeper sofa for two weeks.
Jessie on Instagram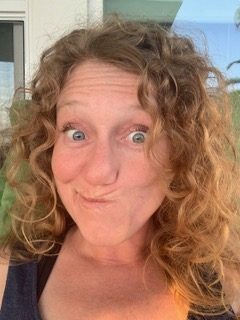 That awkward moment when you're mid-conversation and you feel something warm on your leg…and you stand up and realize your skirt is sopping bc your catheter bag has become unplugged. #atleastithappenedathome
And then there's that awesome moment you're so busy Instagramming about your #catheter bag exploding that you totally miss it's come undone again…and you run to the toilet with pee spraying the walls and floor…and then you start sobbing hysterically…which turns into hysterical laughing…and so you do the only thing you can do: turn on Chumbawumba & spitshine your house with a granny stick & a tub of Clorox wipes. #catheter #lumbarfusion #lupus #mondaymood
Note to self: Clorox Disinfecting Wipes/Burt's Bees Facial Cleansing Towlette – One is for skin and the other is for the floor. Try not to mix them up next time. #cleaninghacks #lupus
It's not a party until someone rolls up with a walker and a pee bag. #takenoprisoners #lumbarfusion #catherterlife
The first shower after surgery is always the best. Like I need a cigarette and I don't even smoke. #surgery #lumbarfusion 
When you're jealous of your water filter. #catheterlife #urinaryretention#urologyhumor
Dear Hair Tie: You are ever-elusive, and often vanish into the ether without warning… which adds to your mysterious je ne sais quoi & makes our reunion all the sweeter. #hair #lovefest
When shit hits the fan, look around you and notice – Who Shows Up? Those are the people who love you. Hand onto those people tight…
Deb Oakland (you are reading my story on her blog) sent over a bunch of homemade gluten-free cookies, pancakes, and tuna and egg salad, with a beautiful card that said, "We've got you." Since my surgery Deb has continued to fill my tummy with super healthy treats and meals. Meanwhile Deb's husband, Cody, took over the lion share of doggie duties, walking my Gremlin in the mornings and evenings and spoiling her with baggies of steak and pork fat. Deb stopped by in the afternoons, to move umbrellas around and keep yours truly, the Lupus Princess, out of the sun. I watched with gratitude as my friend Christine scrubbed the house, emptied the dishwasher, and folded my laundry.  My neighbor Megan also jumped in, sharing gorgeous cheese plates and helping me retrieve my phone whenever I dropped it on the floor. Rocky and Dena could be counted on for middle-of-the-night emotional support, and Christine drove all over Orange County, shuttling me to doctor's appointments and picking up prescriptions.
Even now, two months into this adventure, the kindnesses keeps coming. In fact, I'm getting so spoiled the thought has occurred to me: "Maybe I should tell them I was wrong, and it's going to take 12 months for the bone to fuse."
I can't even describe how grateful I am. So many people would kill to get "the full Tiger Woods" and can't. I'm cognizant of just how fortunate I am, and aware of the sacrifices everyone is making to get me relaunched. This has been a joint effort by my friends, family, doctors, nurses, boss, and coworkers.
The road to recovery will be long and painful, and I know there will be moments of darkness and doubt. But I've learned a valuable lesson in the past two months: it's hard to feel anxious, depressed, or despondent when one is grateful. When the future seems bleak, it helps to focus on the love around you. Loving is what life is all about.
P.S. Think sexy for a moment…I ordered a fanny pack to wear when I use my walker (I feel too sexy for my catheter bag).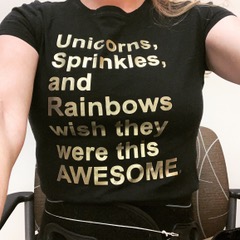 P.S.S. At the time of press, my catheter has been removed and I've begun to pee in small amounts. In fact, I just peed a little into my Depends while writing this. I am optimistic that my bladder will make a full recovery (or close to it) after the surgical swelling subsides and the nerves heal. Until then, it's definitely time to up my asparagus intake…
So, hey — now that Catheter is gone, what do you want to do?
Bladder thinks for a moment before answering.
Bladder: It Depends…
 #depends #thirstythursday #catheter