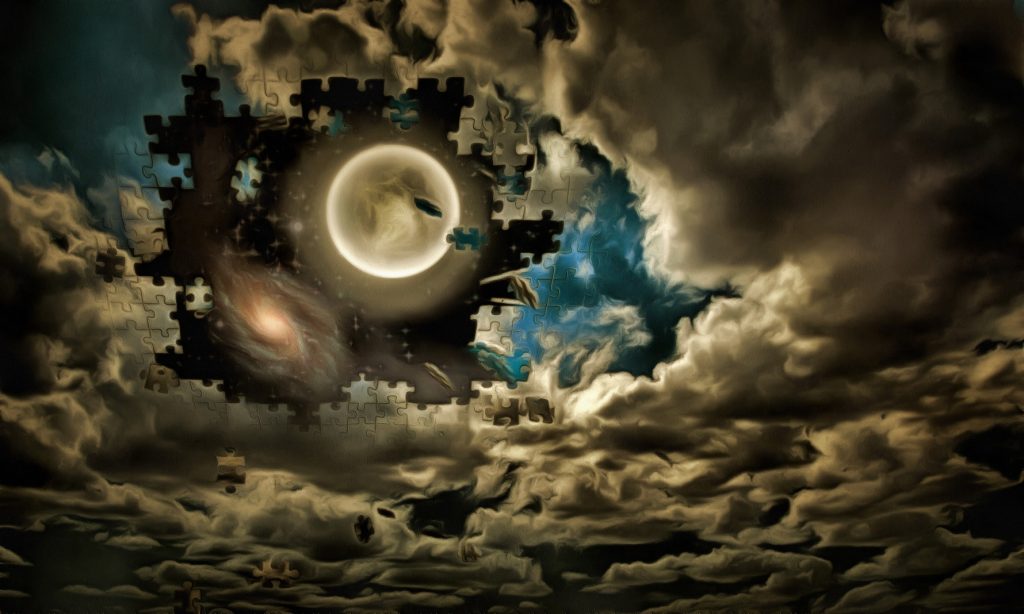 "Simplicity is the ultimate sophistication." -Leonardo Da Vinci
The simplicity of being, a puzzle to be sure. Let's say you were brought to this space and time on earth to experience yourself in a way that captures the essence of your potential as a human. We are all different, each having a unique and personal essence, much like our fingerprints. Your essence is the very core of the universe swirling around inside you, identifying you as who you are. There is simplicity in our complexity, and this we understand. For as long as there has been life on earth, humans have searched for answers to unanswerable questions. The search has been in, out, through and around ourselves. Until the search is focused on the inner essence with laser beam intensity, our questions will remain elusive and unanswered.
Much like a jigsaw puzzle, we will find the pieces inside us that fit together perfectly. The pieces must correlate to our life experiences, not that of another. People may give you clues, direction, suggestions and such, but each piece must be placed in position by you – consciously. Think of your life puzzle as the most beautiful intricate design you are in no hurry to finish. The process is scintillating in it's simplicity and complexity. The ever unfolding story of the shape of your life. Piece by precious piece…
Collectively we are sharing this ever unfolding adventure in the complex search for simplicity. Experiencing the elements of self expansion with unbridled curiosity, thrills and fills our soul. We are eternal beings of energetic essence, desiring to express in as many scenarios and dimensions as possible. Contrast is how we determine, through examination of thoughts, feelings and actions, what we do and do not want to experience. Again, complex, yet simple. We set it up this way, to enjoy or shift out of the many destinations and scenarios we arrive at, and in. We are more than we can imagine.
The power of choice is one of our greatest resources in any lifetime. Your choice, not that of another – this is where your heart beats, where your soul expresses. To find the balance needed to fully express yourself, look into your heart with wonder, trust, curiosity and playfulness. The love you look for in the outer world is inside you, waiting to partner with you in every aspect of your life. You have a road-map, a blueprint, a completed puzzle waiting to direct, design and help you put the pieces in place, and it's been there all along.
This is just a prompt to help you re-remember.